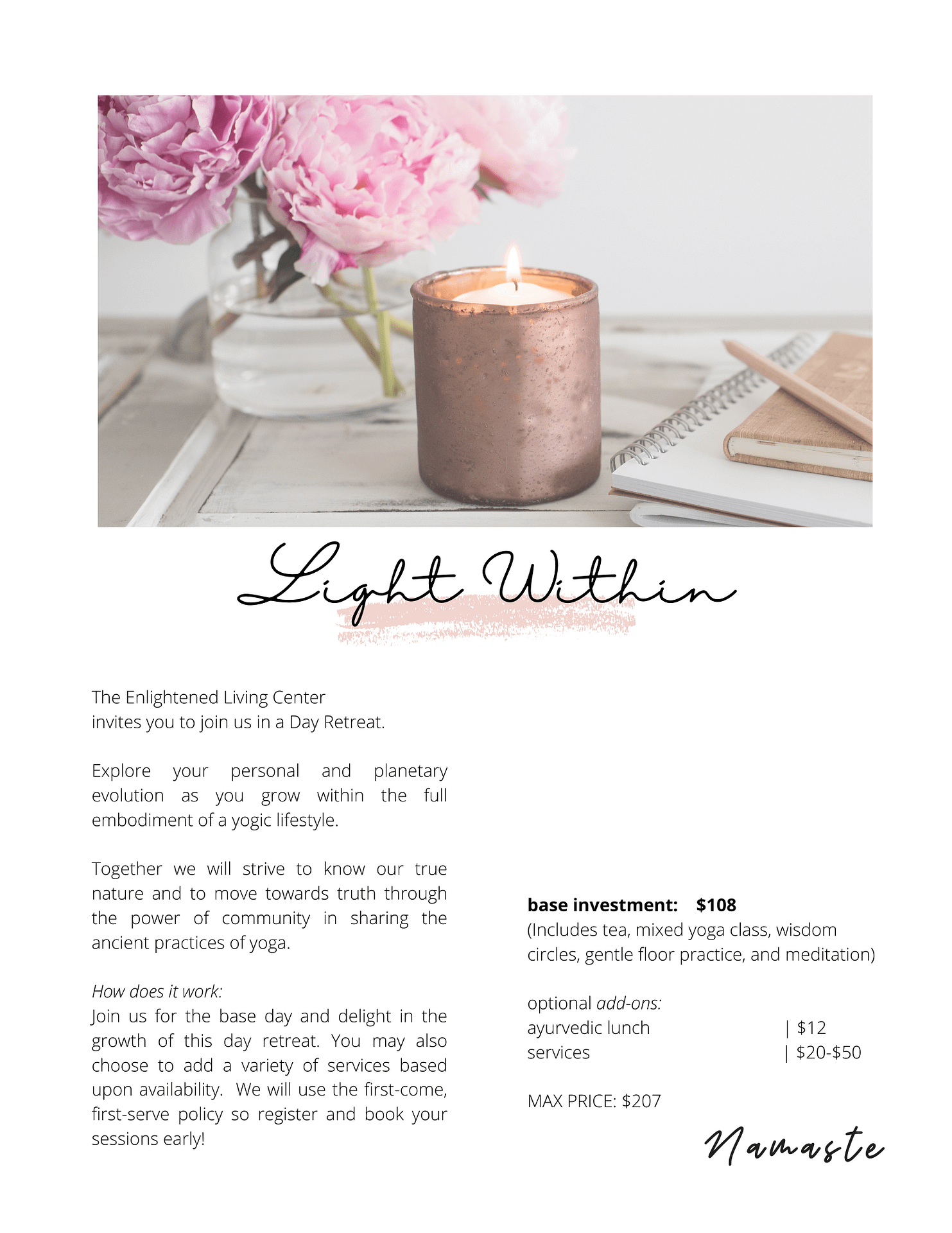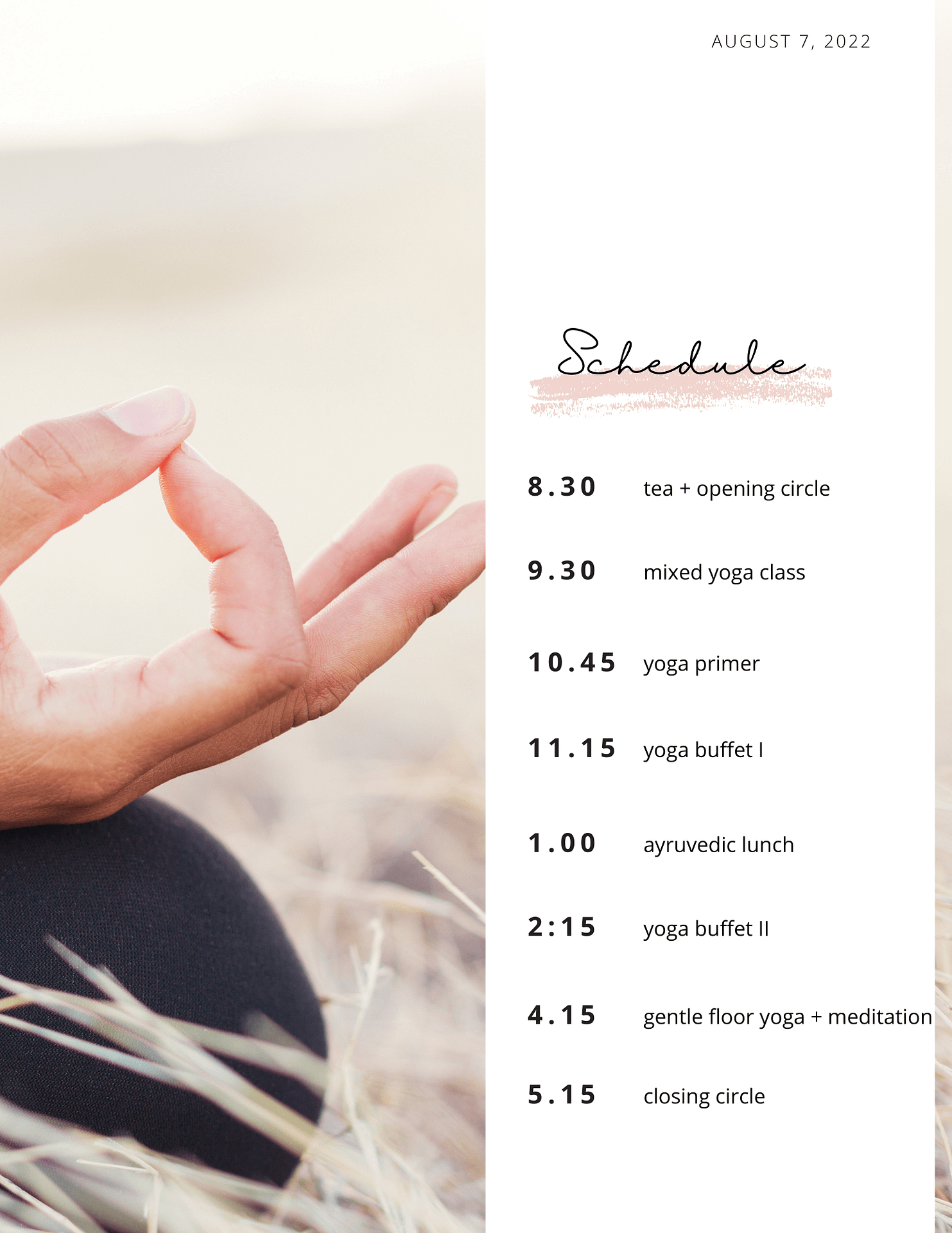 What is…
Yoga Primer?
This is a 30-minute session to ground our learning in the foundations of: What is yoga?

We will be creating a foundation for your yoga lifestyle by developing connection to the eight limbs of yoga. We will go beyond asana to know our true nature and to move toward truth.
Wisdom Circle?
During this time join in a circle of study. Each retreat will have a different theme and focus as we cultivate a deeper understanding of the ancient wisdom of yoga.
Yoga Buffet?
1 hour and 45 minutes of choice, growth, and restoration
Offerings include:

Wisdom Circle, -BioMat (30 or 60-minute Sessions), Healing Energy Services