We provide large and small spaces for rent. At this time, we only allow small gatherings so that we can maintain a COVID-safe space.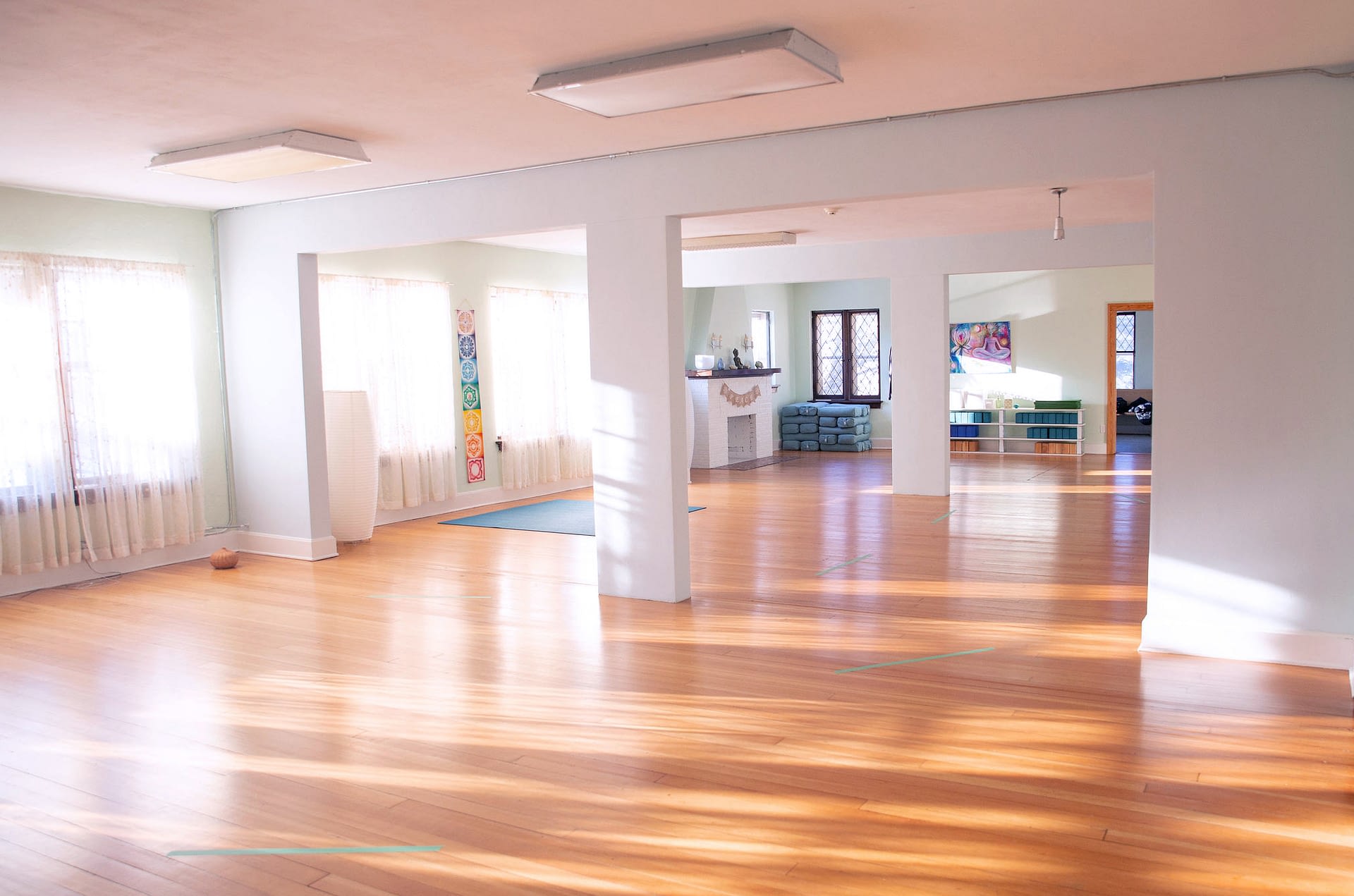 Yoga Studio
$50/hr | $200/8hr | $350/weekend
This spacious room invites you in with its wall of windows, wood flooring, and serene ambience. Diffusers purify the room with essential oil fragrances and afternoon sunlight warms the space. The yoga studio is the ideal tranquil space for events such as group yoga, guided meditation, reiki, training and day retreats.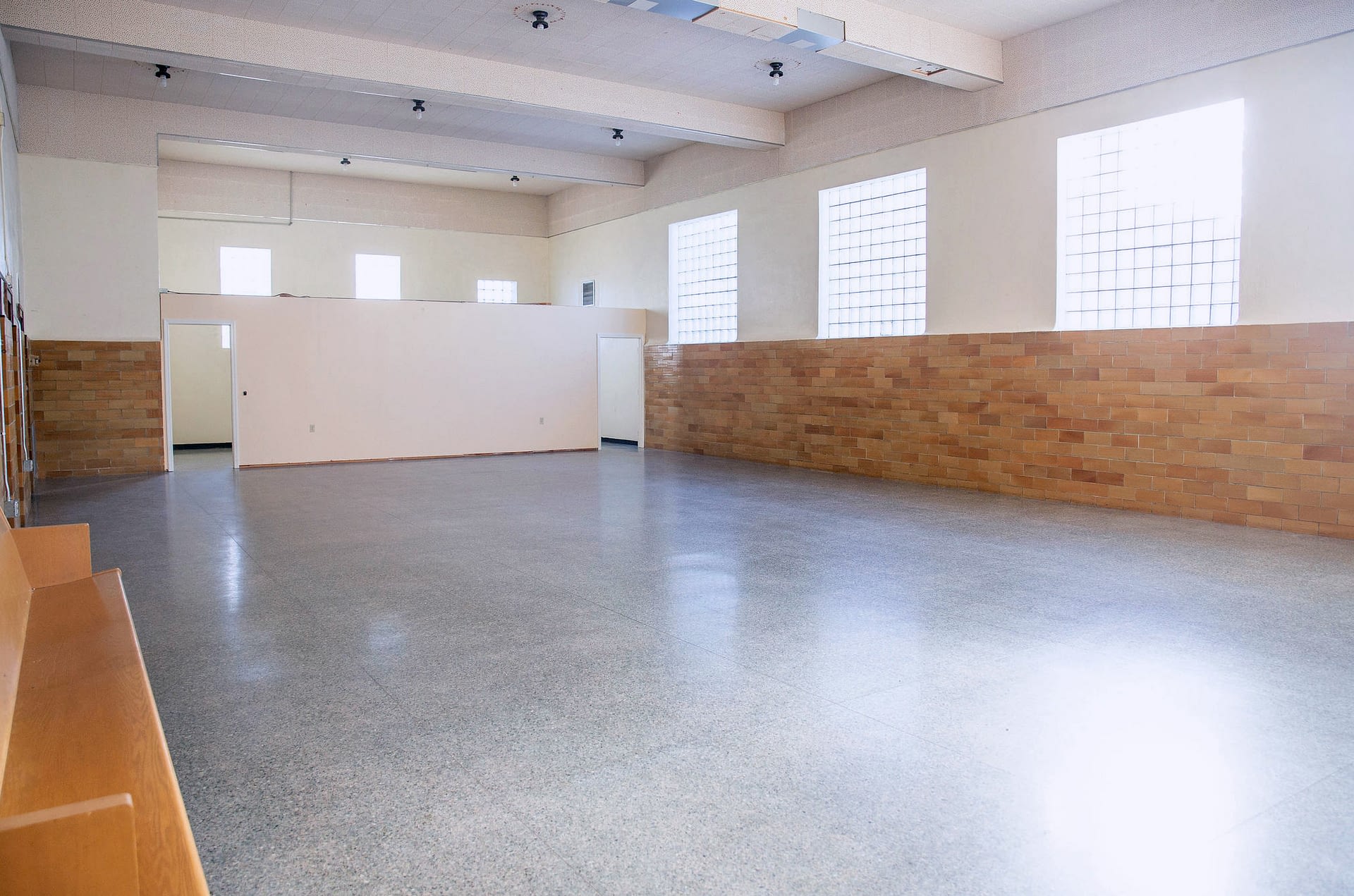 Gym
$35/hr | Weekly/Monthly rates negotiable
Drenched with natural sunlight, this is a great space for kids to kick up their heels and have some fun. Very suitable for home-schooling physical education, it has ample space for bike-riding and group sleep-overs. Adults, too, can utilize this affordable, ample gym for movement arts such as yoga or tai-chi, fitness classes, parties, senior programming, dancing and most casual events. Located in the lower level, it is next to the kitchen and has adjacent storage and office space available if needed.
Sanctuary
$100/hr | $500/8hr | $1,500+ Wedding Event
Enjoy a lofty, elegant space without an extravagant price tag! Our simple, affordable venue has cathedral ceilings, and seats 100 people comfortably. Enjoy customizing your décor in this serene space with peace lily (ivory) walls. Also make use of two extra spaces for your gathering —a loft and antechamber, which works well as a welcoming lobby space, quiet sitting room for family, or a bridal room.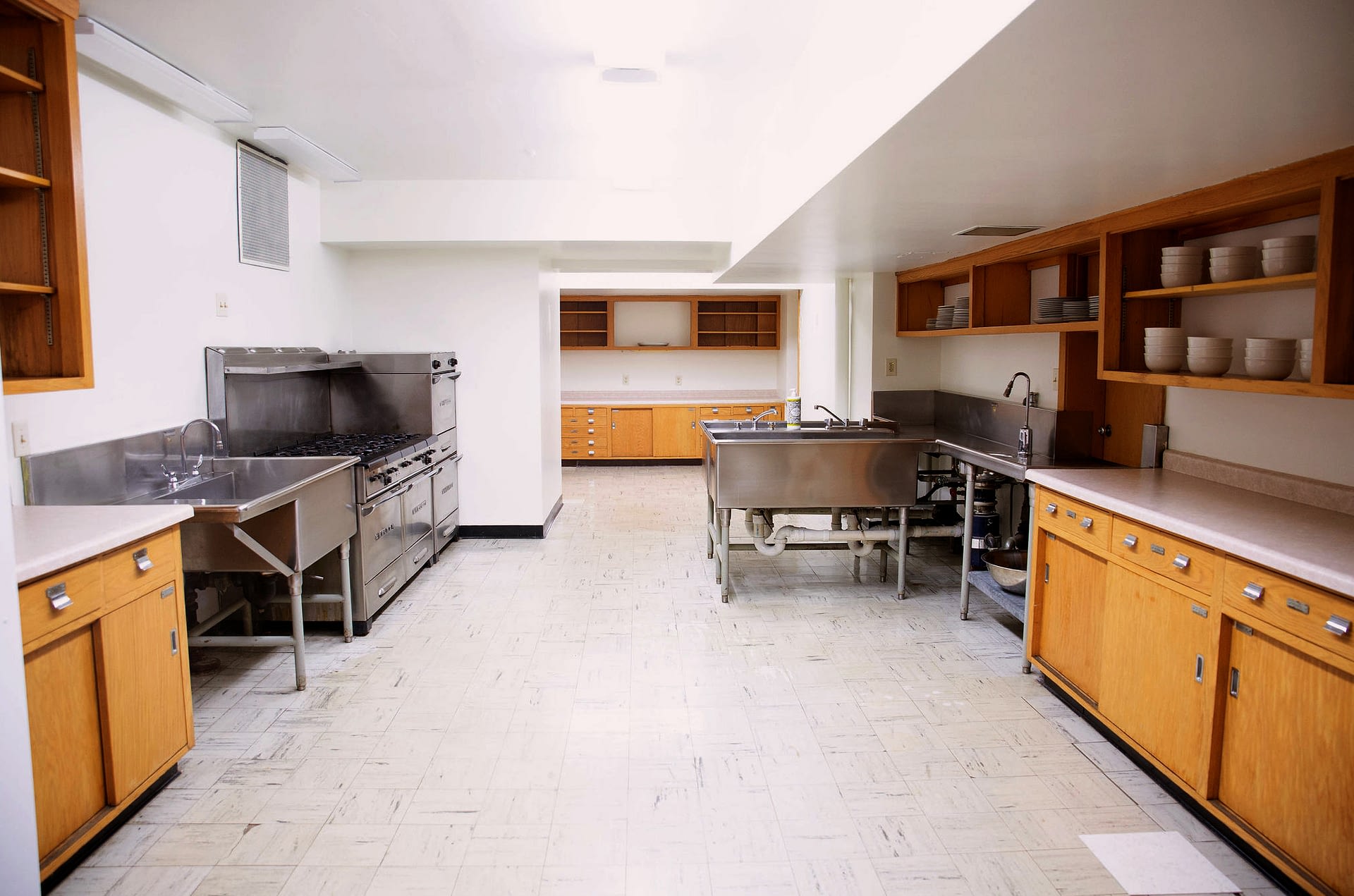 Kitchen
Hourly/Weekly/Monthly rates negotiable
Are you a master chef or baker-in-waiting eager to find the right kitchen? ELC is pleased to offer a fully-functioning industrial kitchen for the right chef/entrepreneur. Our large, open kitchen has plenty of counter space, and is complete with five sinks, refrigerator, stove, and ample cupboards. A connecting dining room and annex office space make this very desirable for the right entrepreneur. Call soon to see this desirable space for a new cooking or catering business.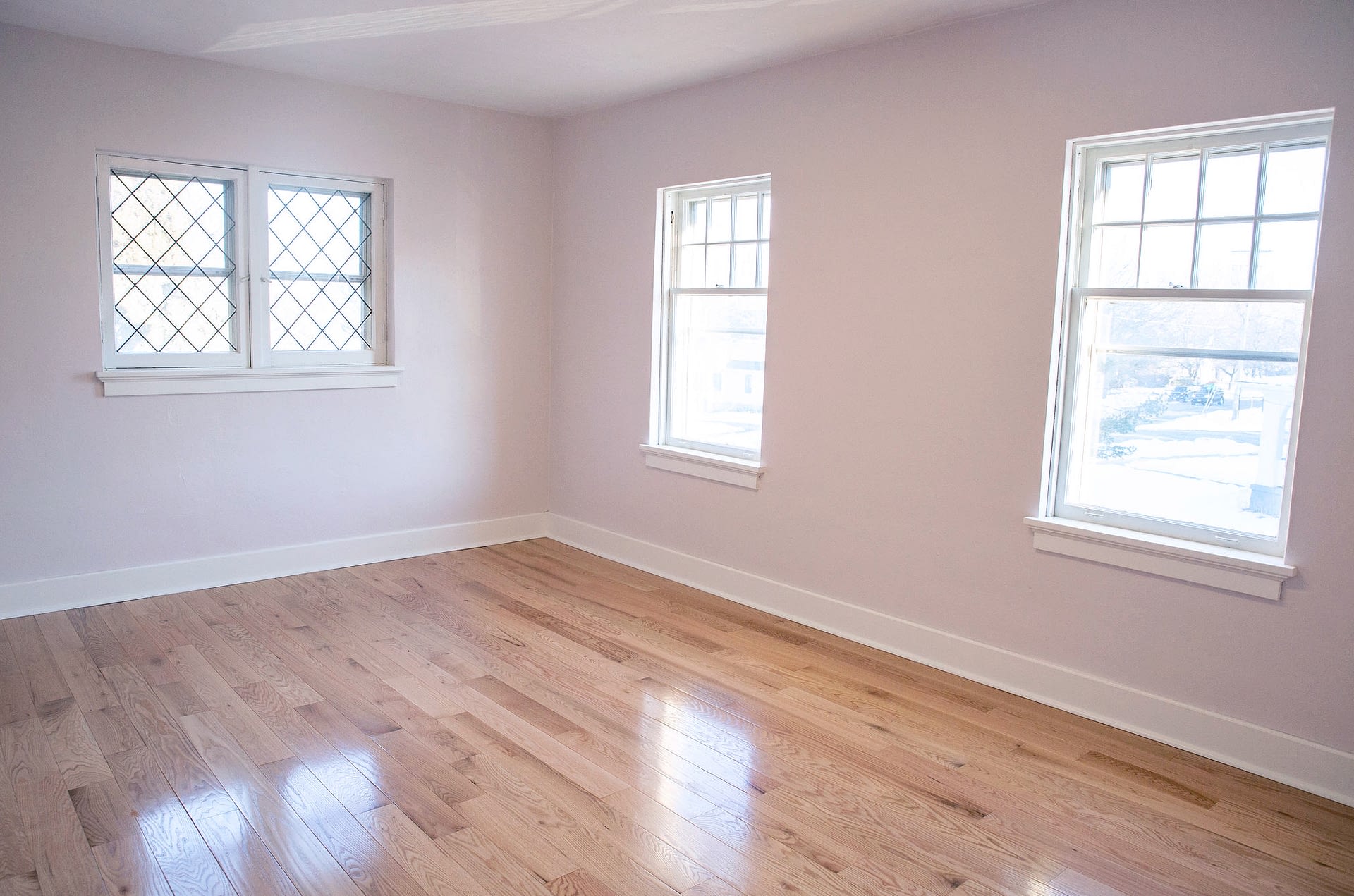 Treatment Room
$300/month
This room has limitless possibilities. Whether Aromatherapy, reiki, talk therapy, life coaching, yoga therapy, or massage, the ELC offers space for you to create more healthy and conscious living in our community. This quiet room is located upstairs, and is also appropriate for small meetings.
Space Uses
Counselors
Therapists
Meetings
Consultations
Coaching
Yoga
Weddings
Parties
Celebrations