Enlightened Retreats
for Corporate Wellness
Host Your
Corporate Retreat
at the Enlightened Living Center
Yoga or Nature Retreat?
The best retreats allow participants to relax, recommit, refocus and recharge.
Enlightened Retreats bring into union nature and yoga. Connect the benefits of the great outdoors together with the breath, movement and connection of yoga. We also offer a variety of catering options from local restaurants to nourish your bodies. Bring your team together to recommit to your mission while also relaxing and recharging to build your vision.
Experiencing a yoga class is a different experience from a trust exercise, a ropes course, or high adventure experience. But it does give people a chance to get in touch with their individual strengths. In turn, this creates strength within the team.
Corporate Retreats
at the Enlightened Living Center
Restore | Relax | Refocus
at the Enlightened Living Center
With customizable schedules to meet the needs of your day, we provide the facility and facilitator's to guide your team while providing a tranquil environment to also focus on the vision of your company.
As quoted from the Huffington Post:
"Yoga builds confidence. Participating in a yoga class gives a team a challenge they experience together. Everyone is participating in the same poses, but each individual's experience is unique. One must rely on individual strength and mental clarity to successfully participate in yoga."
Some notable benefits include:
– reduction in stress and stress hormone levels
– lower blood pressure
– decreased anxiety
– waning insomnia
-cardiovascular wellness
– boosts immune function
-vitalizes white blood cells
Forest Bathing
Nature wellness is not only supported by experiences, research has numerous claims linking forest bathing to better health. 
With a $50 per person fee, your retreat will dive into the deeply restorative practices of yoga and nature.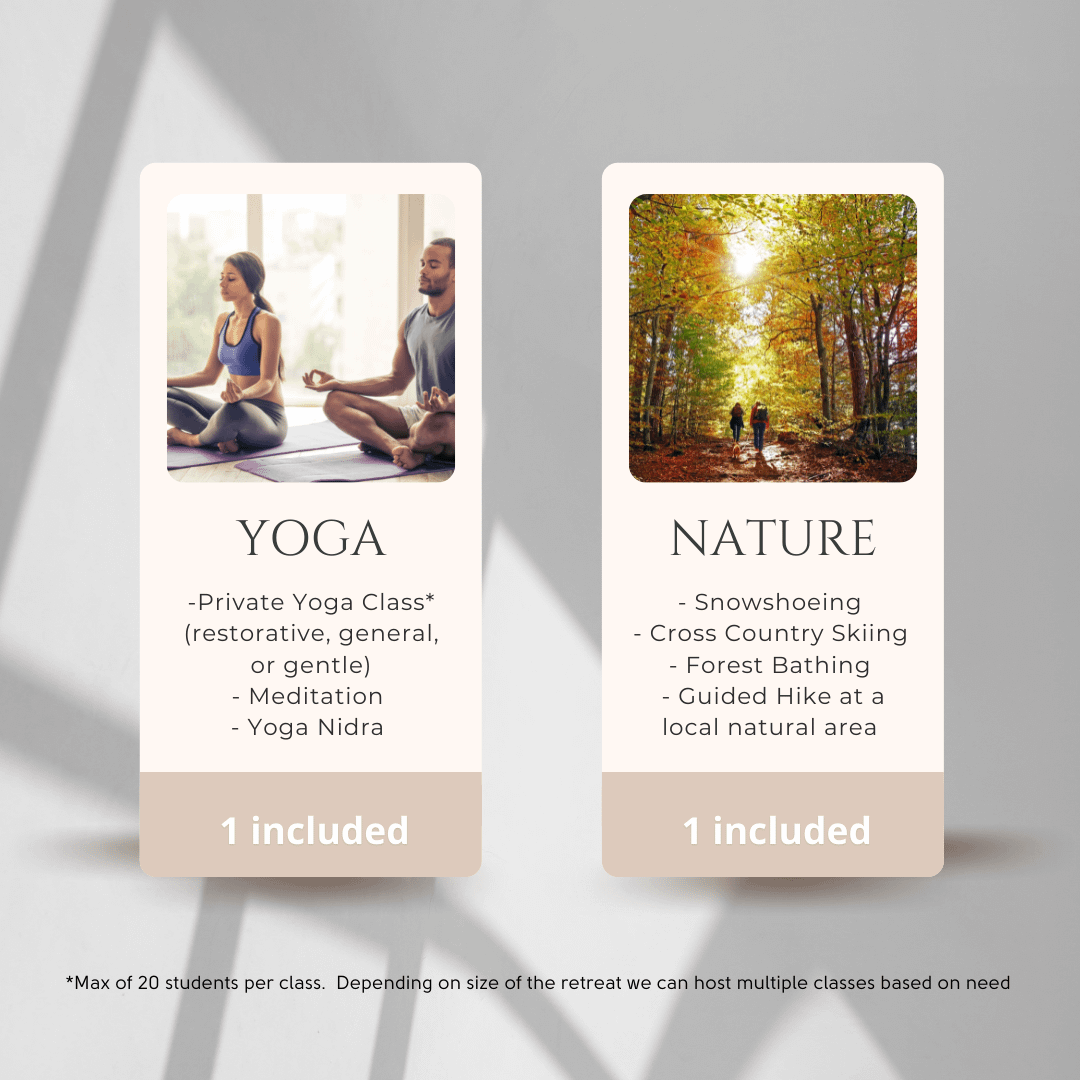 As the economy continues to recover, use company retreats as a way to improve communication, morale, and job-related skills among employees. The aim is to facilitate bonding and corporate planning in a relaxed environment.
For additional fees, participants can also add on many other restorative experiences.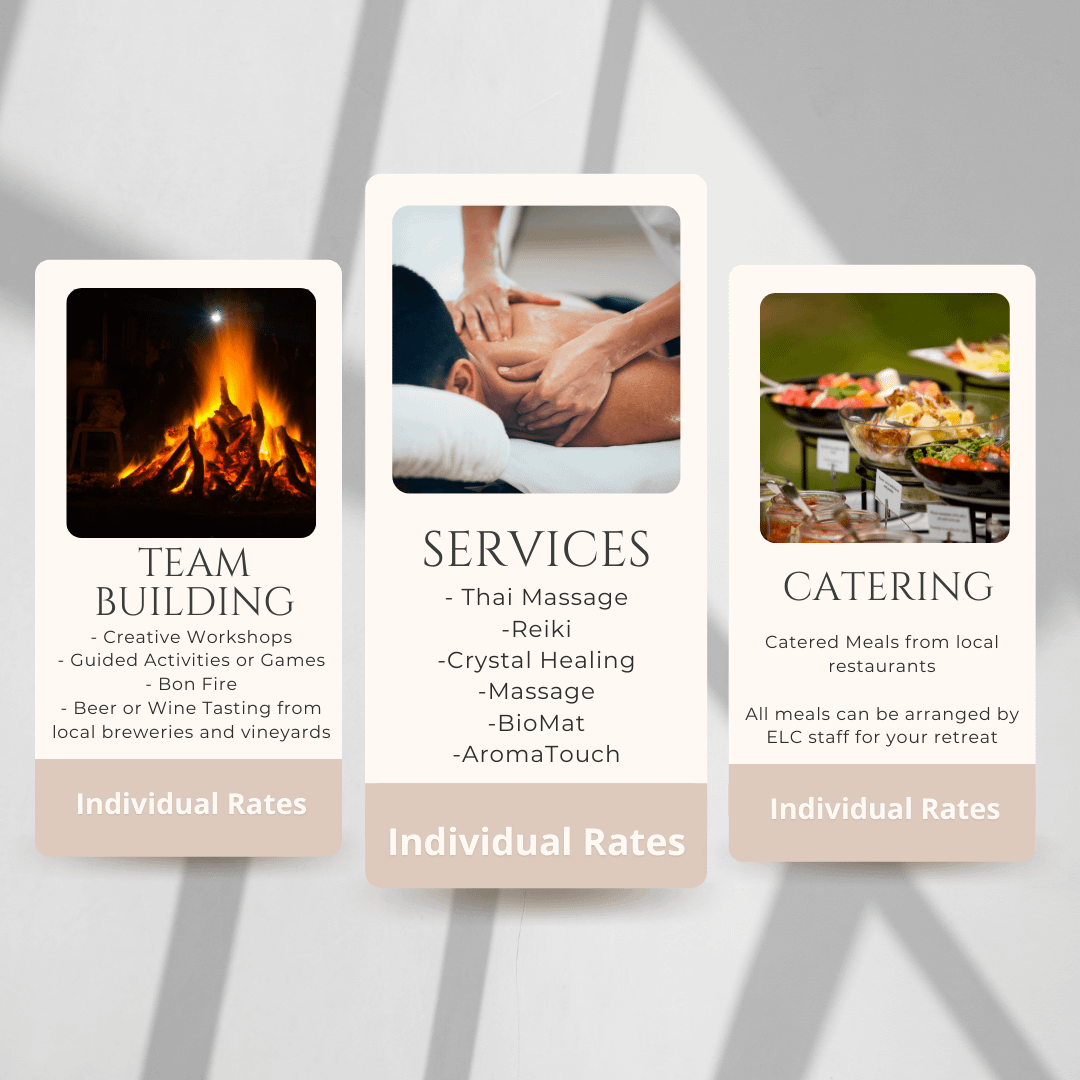 Corporate retreat packages include the choice of a team building and fitness session or a guided nature experience, as well as a healthy local breakfast, lunch, and refreshments for the group. This serene spot is best suited for small company events of 30 or fewer.
Yogic Retreat Day
INCLUDED:
Use of an expansive 1,922 square foot Sanctuary
15 5-foot round tables + 100 chairs + 2 large farm style tables
Projector and white board
Breakout rooms
Refreshments and locally made light breakfast
+ Additional charge of $50 per person for yogic, team building and nature opportunities participants experience: one yoga or meditation class AND one nature focused activity
*Additional therapeutic services and lunch catering available to be coordinated by staff* (prices vary)